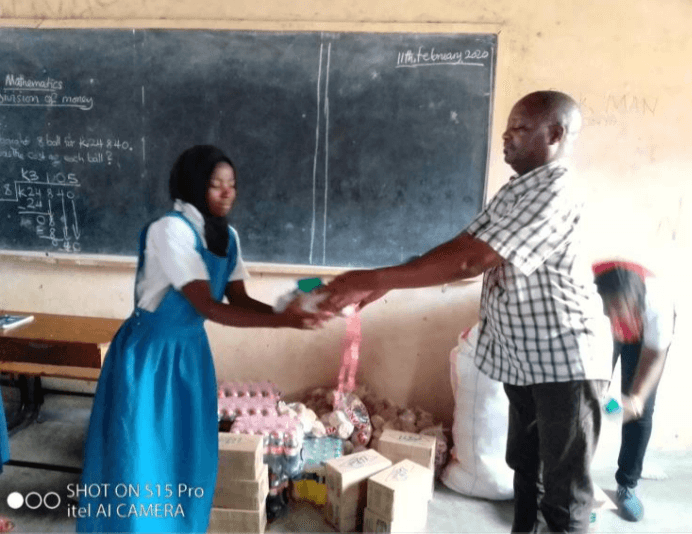 WOMEN EMPOWERMENT PROGRAM
The WE Club (Women's Empowerment) was started in 2013 at MCV's Gracious Secondary School as one of the authorized clubs.  The aim of the club is to empower young girls in school to succeed in their education and open them to other possibilities. Mangochi has been one of the districts in Malawi that encouraged early marriages; although the government is now trying to educate people so girls attain higher education before they marry, many still marry at a young age.
Read the 2021 update below from the head of the program, Patricia.
'We have had no activities from March 2020 when the country declared a lockdown due to Covid 19.  The school reopened in October due to the increased cases observed in the country schools were closed again early December expected to get opened early January 2021.  We have just opened schools this week on 22nd February and hoping that things will now work better.
We managed to buy additional books for the New curriculum for form 3 and form 4 last year. Girls use the newly purchased books for their studies as a supplement to the notes which are taken during their classes.
Each and every girl who is in WE Club has the privilege of attending part time tutoring classes. These classes are done just soon after their normal classes. This is one of the reasons why girls are mostly performing better in the final National Exams. Girls who have problems have the privilege of having discussions and interactions with teachers and fellow students on areas or subjects which they have problems with during their normal class time.
Last academic year we had 17 girls in form 4 who sat for the final Examinations We are waiting for the results. The writing for examination delayed because the government nullified the examination in the second week after noticing that there was examination leakage.
The PAD project is still occurring allowing the distribution of sanitary pads to girls at Gracious. This project includes a health talk to the girls about sex education and their menses.'
If you would like to read more about MCV or donate, please visit our webpage.