We are deeply saddened to hear about the tragic loss of a former MCV orphan, Timothy Kamanga. He changed the lives of many and inspired all along his journey.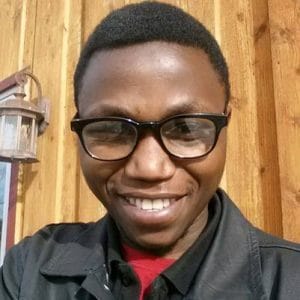 This was written by the director of MCV, Felix Chirombo:
'Timothy was one of the orphaned children supported by Malawi Children's Village.  He came from a family of 5 children.  He lost both parents long time ago.
He went to Nkope Community Secondary School for his secondary education and finished form four in 2004. In 2005 he was picked on Student Rotary exchange program and went to New York, USA. MCV chose him and Patricia Symon because of their good grades at school, behavior, character and their dedication in supporting work at MCV. It was a one year program and they came back home in 2006.
Timothy lived with a family in USA and after coming back home the following year, the family he
lived with in USA got impressed with him and arranged to bring him back to USA to continue his
education. He finished his degree program and got a job in USA.
It is a big loss to his family as he was taking a bigger part in supporting his family members in
Malawi. It is a big loss to MCV as well. He was one of the role models to the youths. I remember
when he came back to Malawi in 2006, he talked to the fellow MCV students about his experience in USA. His speech motivated the other youths and made a positive impact as it encouraged them to work hard in their studies. 
He shall always be remembered in many ways. May His Soul Rest in Peace.' –Felix
Please refer to the news article here for details of this tragedy.