Meeting Basic Needs
MCV's supportive services make sure the basic healthcare and nutritional needs of the orphans and their caregivers are met. These programs not only help ensure that Mangochi's orphans are getting the care that they need, they act as an incentive to heads of households, encouraging them to take in an orphaned member of their extended family. These incentives have worked, and more families have begun to care for orphans. The number of orphans per household in homes that care for orphans has decreased from greater than five per household in 1997 to less than two today.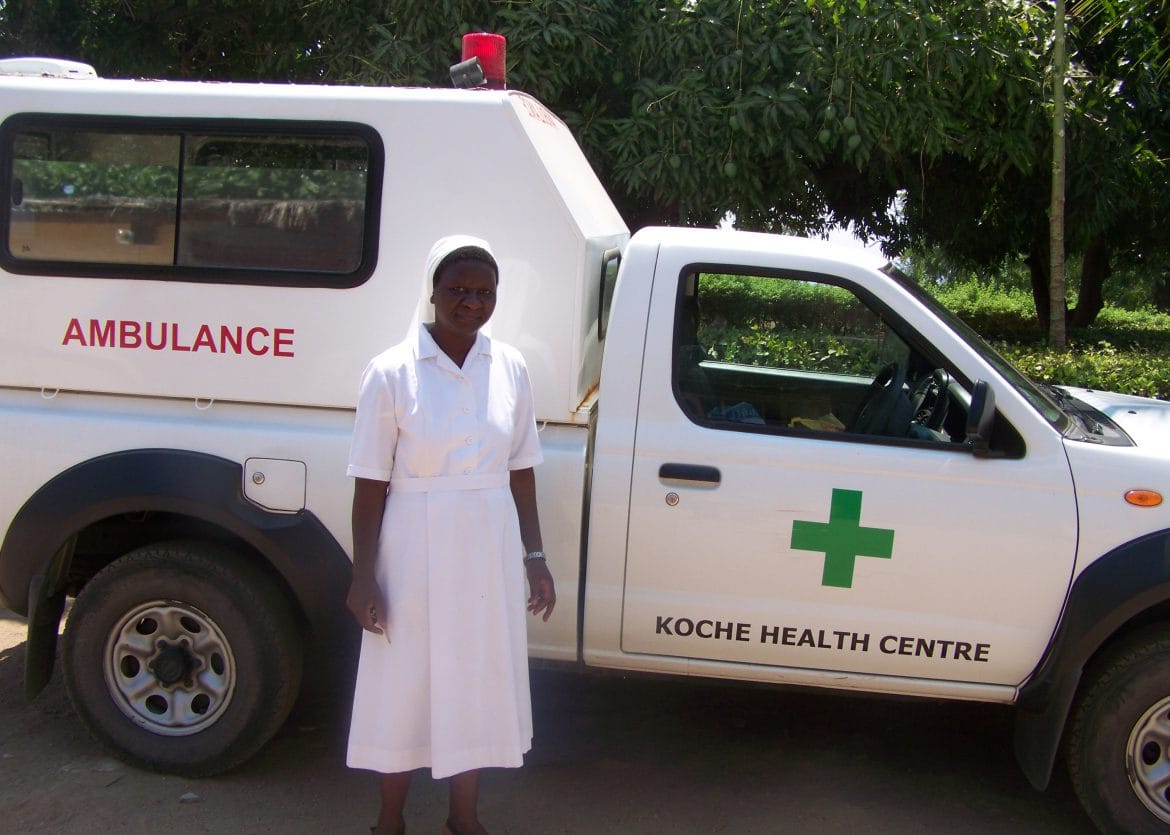 Health Clinic Coverage
Koche Hill Clinic, three kilometers up the road from MCV's main campus, provides excellent care to more than 2,000 patients per month. The clinic is an important healthcare outpost for the surrounding villages as the alternative, Mangochi District Hospital is 25 kilometers away – a significant distance in a country where few own vehicles. MCV covers the clinic fees for all orphans and caregivers. This ensures orphans stay healthy and acts as an incentive for families to take in orphans.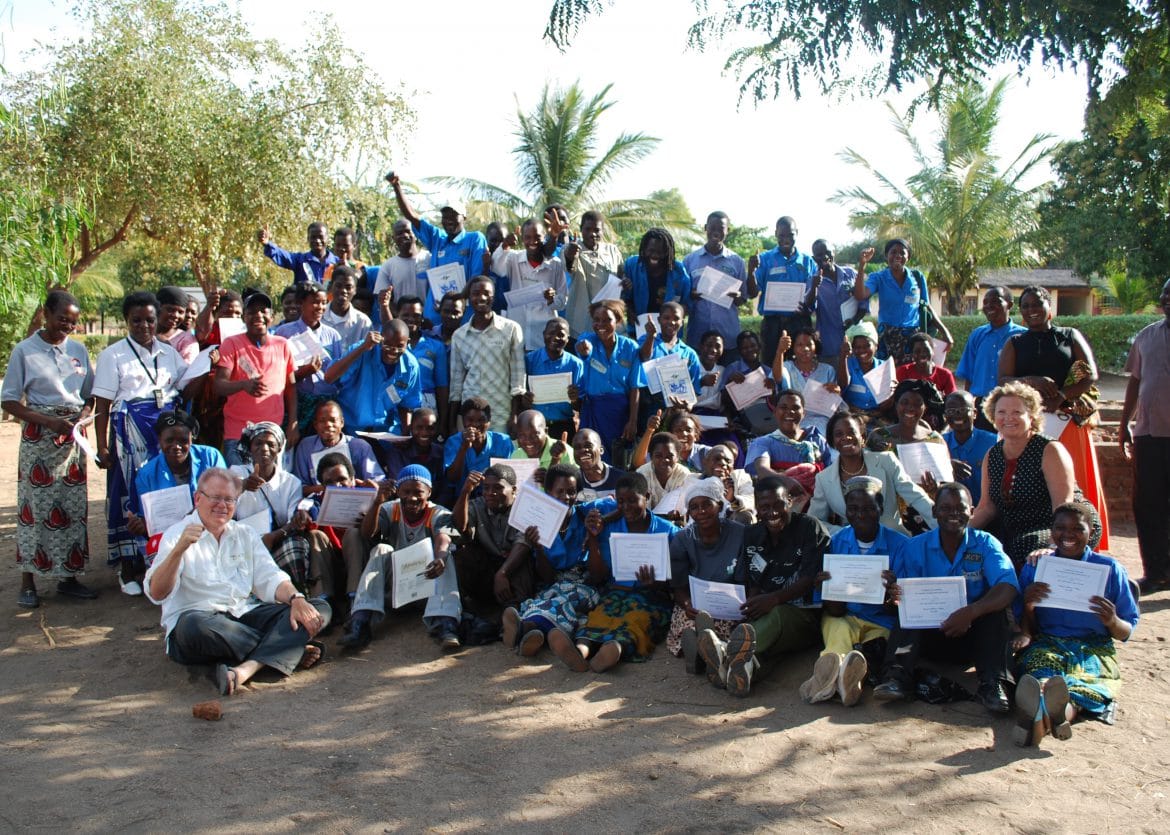 Village Volunteer Program
When MCV first started, the founders of MCV were told that a village volunteer program would not work. The concept of local village volunteers in Sub Saharan Africa was a foreign concept. Now over 20 years later, that notion has been proven wrong. Some of the earliest village volunteers are still serving their villages.
They are volunteers, two from each village: From MCV they receive a bicycle, annual bicycle tire tubes, a blue MCV logo shirt, and a small stipend each month for soap powder to keep their shirt clean. Additionally they receive scheduled training, ideally once a month, covering topics such as HIV/AID education, child growth and development, recognition of childhood illness, nutrition, home based care of those with HIV/AIDS.
Their work is to identify and keep track of all the orphans and vulnerable children in their village, encouraging the families to make sure the kids go to school or if not, why not. They make sure that their basics needs like food and clothes are provided for (one of the identified reason for non school attendance is the lack of adequate clothing). Identifying what assistance these families need from MCV so that they can better care of these children. These needs might include housing repair or building new village homes which MCV has done depending on the resources available.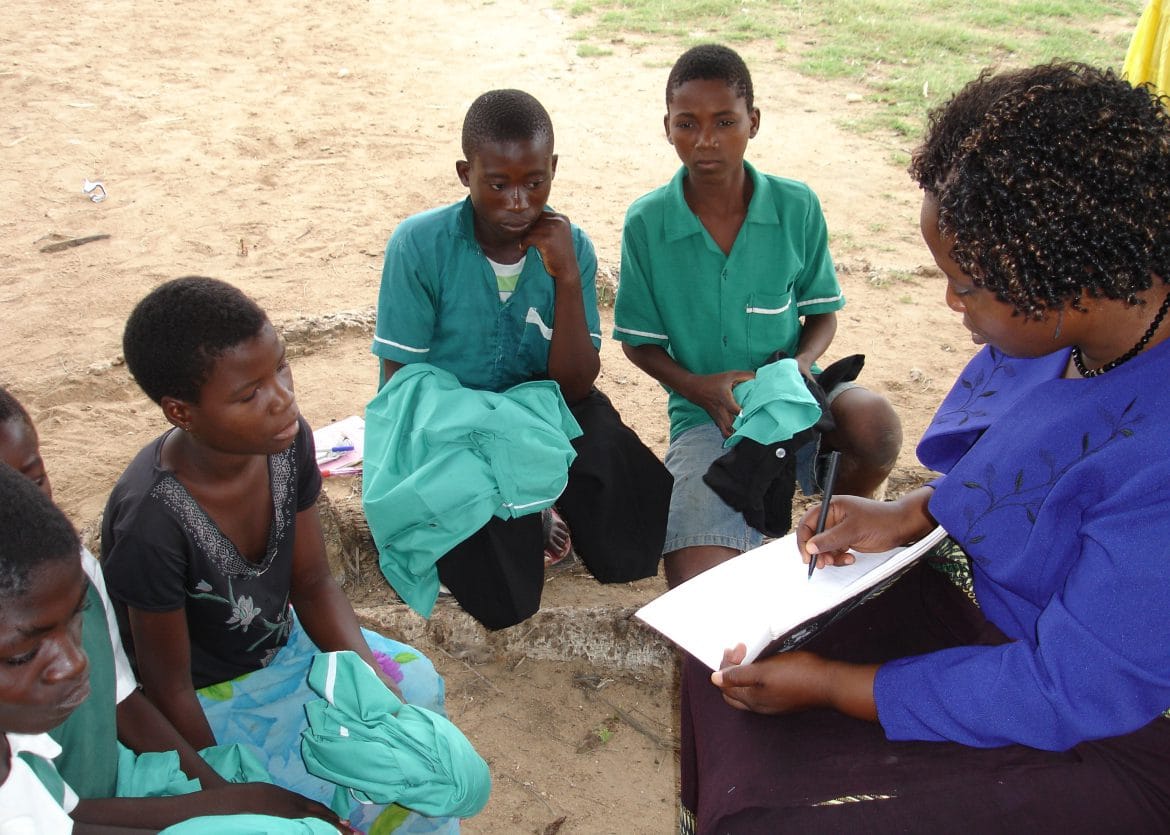 Fieldwork
Fieldwork staff work visit MCV's 39 villages regularly to communicate with the village volunteers and support households caring for orphans. Fieldworkers, Florence and Catherine, assist families to make sure that orphans basic needs are being met. The work done ranges from the simple to complex, but is always essential. Examples of assistance can include providing a child with a school uniform, encouraging a caretaker to be tested for HIV/AIDS, providing a new roof for a caregiver's home, or identifying a sick child that should be taken to the hospital for treatment. The Fieldwork team also does essential work in educating the community about HIV / AIDS prevention and available opportunities for testing and treatment.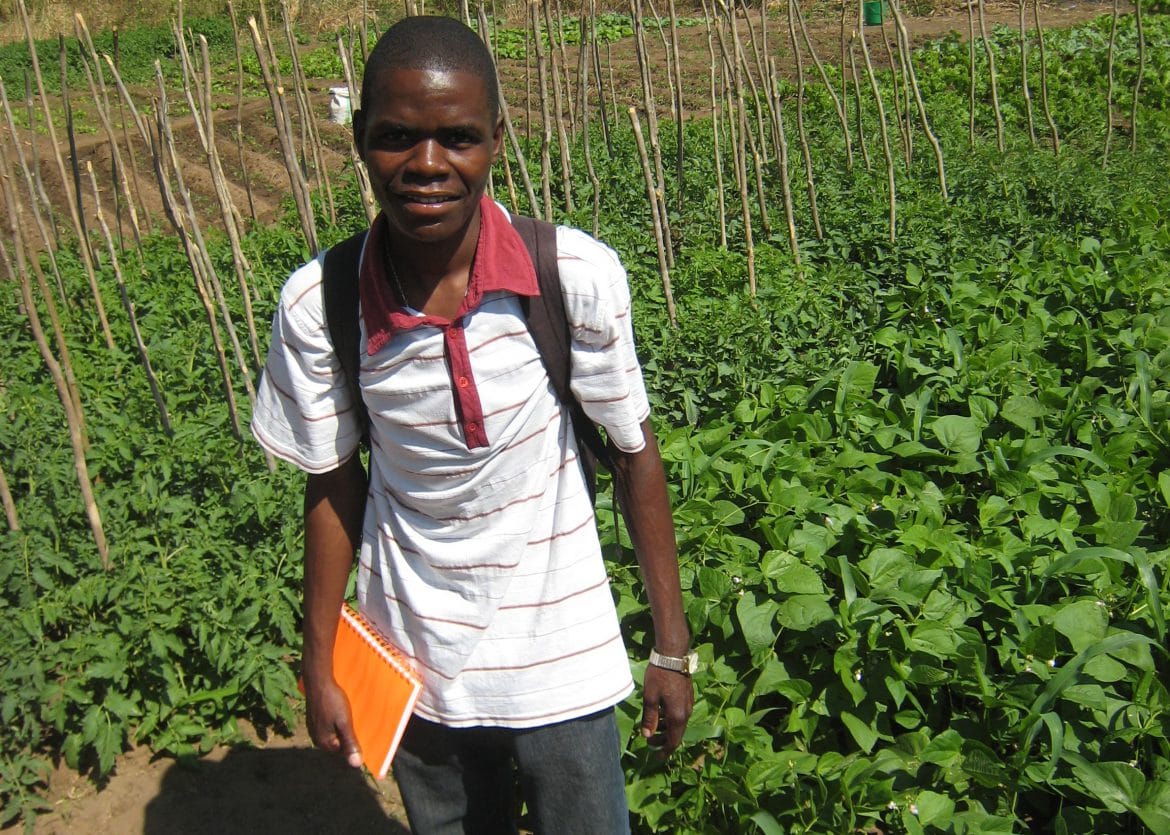 Food Security
Most Malawians live in a rain dependent subsistence culture. You must grow food, catch it, or you don't eat. In most places there is no irrigation. Maize can be raised once a year if the rains come at the right time, are the right amount and last a sufficient length of time. This does not happen very often! In fact the period from December through mid-March is known as the Njala (hunger) season. Hunger robs villagers of their dignity, their sense of self worth. An orphan in a household is another mouth to feed. Food security has been an issue since the Malawi Children's Village was first formed. It has been a tough issue to tackle. MCV increases food security in the area through irrigation programs sponsored by the Seneca Falls and Clifton Springs Rotary Clubs. Using foot powered treadle pumps and other techniques there are now 19 productive irrigation sites in the MCV area.
MCV also responds to food shortages in the short term when necessary. For instance in 2015 devastating floods wiped out most of the area's maize crop. MCV responded by stockpiling 30,000 pounds of maize which was then distributed to the areas most vulnerable families caring for the areas orphans.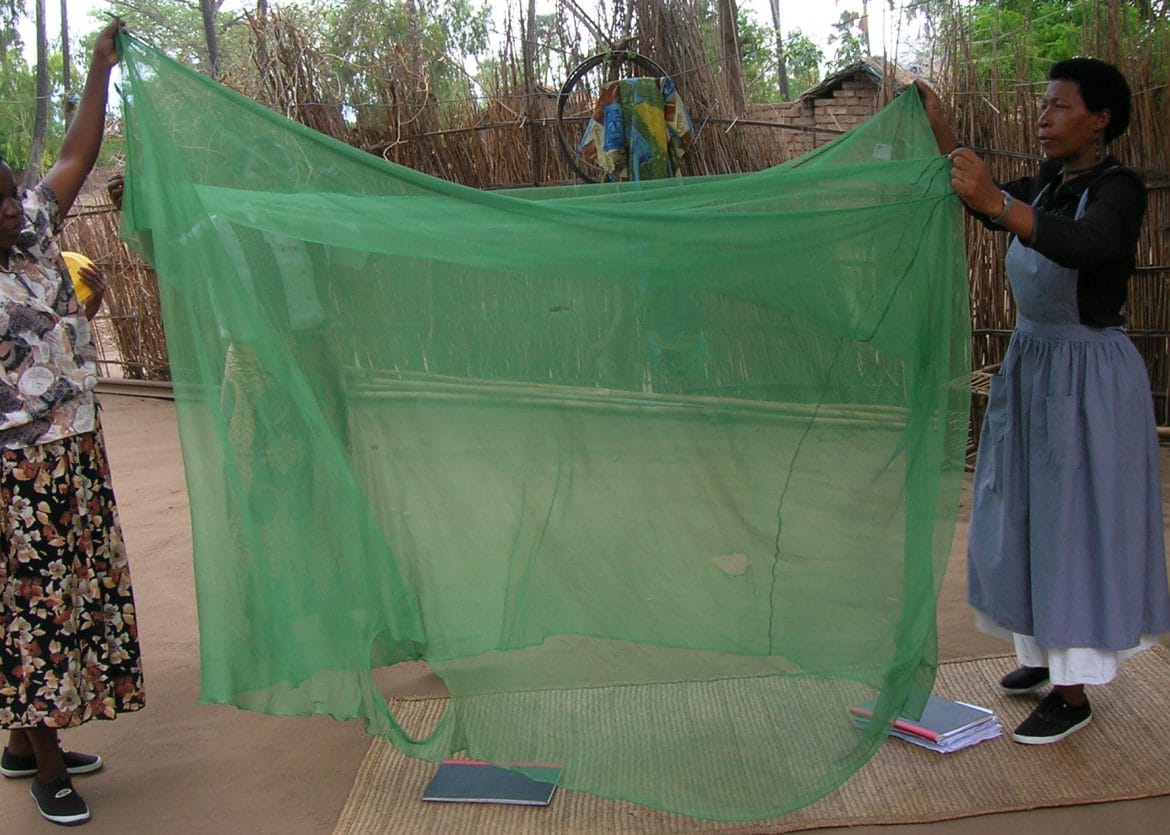 Malaria Prevention
The under-five childhood mortality rate has been as high as 20% for Malawi Children. Almost half of these deaths have occurred from Malaria. Malaria is still the scourge around the world. It is especially deadly in children, and the younger they are the more deadly it becomes. A unique feature of the Anopheles mosquito provides an opportunity to attack this disease. This mosquito is the only one in sub-Saharan Africa that carries the malaria parasite. However it is a night biting mosquito that does not travel to far from home. It typically first appears just before dark and disappears before sunrise the next morning. Thus putting the under five orphans and their host siblings under insecticide bed nets at night can reduce the cases of malaria.
The MCV bednet distribution program prevents malaria by distributing bednets and providing instruction in how to use them. Catherine Shabani delivers the bed nets to the village households, instructs the guardians in their use, and periodically does in-village inspections of those in use. This instruction and follow up inspection is critical. Bed nets have been used as fishing nets, bridal veils and other novel ways when distributed without adequate follow up. The MCV Malaria Prevention Bednet Distribution Program has resulted in a greater than 60% drop in monthly malaria episodes among recipients.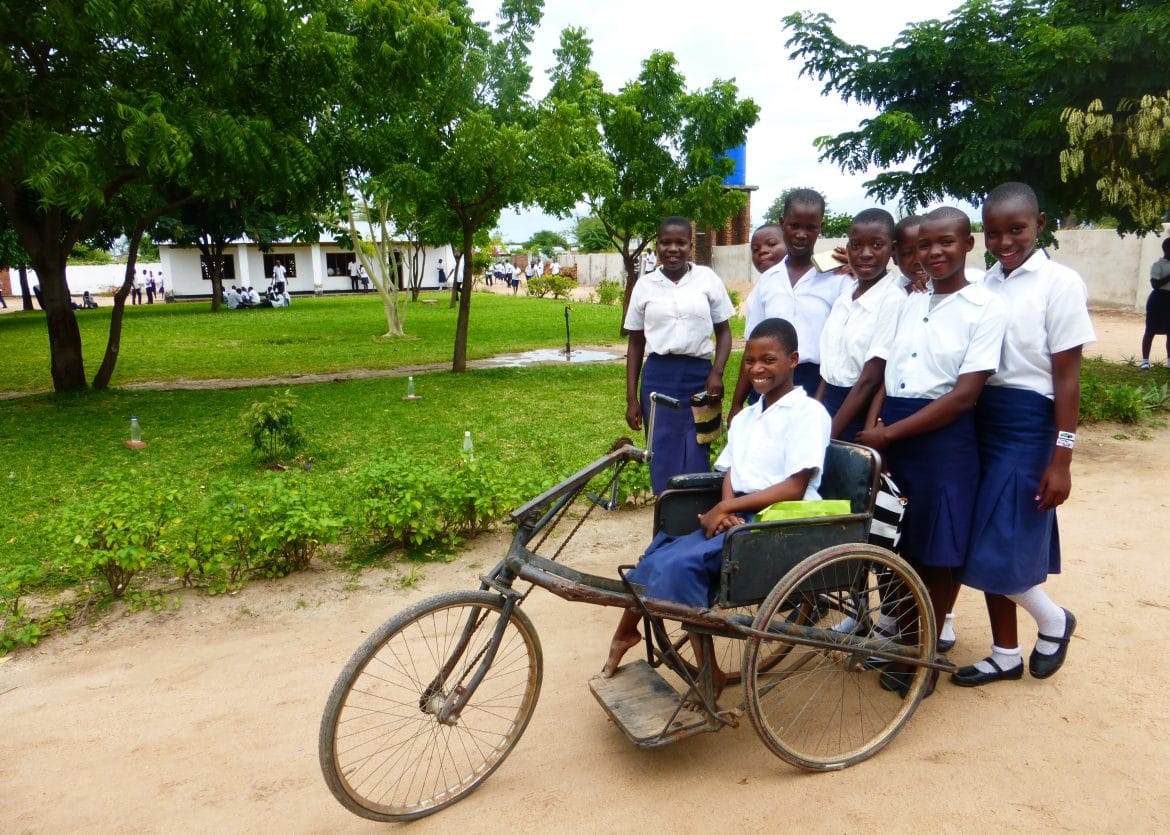 Special Needs Program
The Special Needs Program at Malawi Children's Village was started in 2008 by Mary Pomeroy, a pediatric physical therapist from Alaska and has been growing over the last 10years!
The Special Needs Program has three program areas managed by MCV:
1. Village-Based Care: There are about 100 families being followed at this time with several hundred families that have been seen over the years. During the year, local MCV staff continue to travel to the 39 villages to check on these families to provide any care that is needed as well as to identify new children who may benefit from the special needs program.
2. CP (Cerebral Palsy) Clinic: MCV now has a weekly CP Clinic. Previously, families had to afford time and expenses to travel to Mangochi hospital to have their children benefit from this valuable clinic. More than 1,000 visits were made to the clinic this past year. There is an average of 15 children seen each week (although some days there have been over 30 families seen!)
3. Equipment/Wheelchair Workshop: Equipment needed for these children is now made through the Vocational Program at MCV with help from the carpentry, welding, and sewing programs.  More than 55 wheelchairs, 100 walkers and 200 chairs or standers have been built!
To learn more, please see the 2018 Special Needs newsletter
HERE.
Please visit our
donation site
to help support more children with special needs!