Austin Gondwe was raised in northern Malawi with 11 siblings. When 21, he and his wife traveled to Mangochi, by boat along Lake Malawi for 4 days, searching for his grandfather who had a fishing business. He found his grandfather, but a big storm crashed the boat. Little boats were purchased, which Austin managed. The fish population declined; his job was lost.
In 2002, Austin secured a job with MCV as a night security guard. Within a year, he had proved his worth, becoming the office assistant. His wife started a small business, selling dresses and chitenges (colorful Malawian cloth). This helped pay for Austin to attend Driving School in 2008. He then drove part-time for MCV, "fetching food" for the many MCV cows.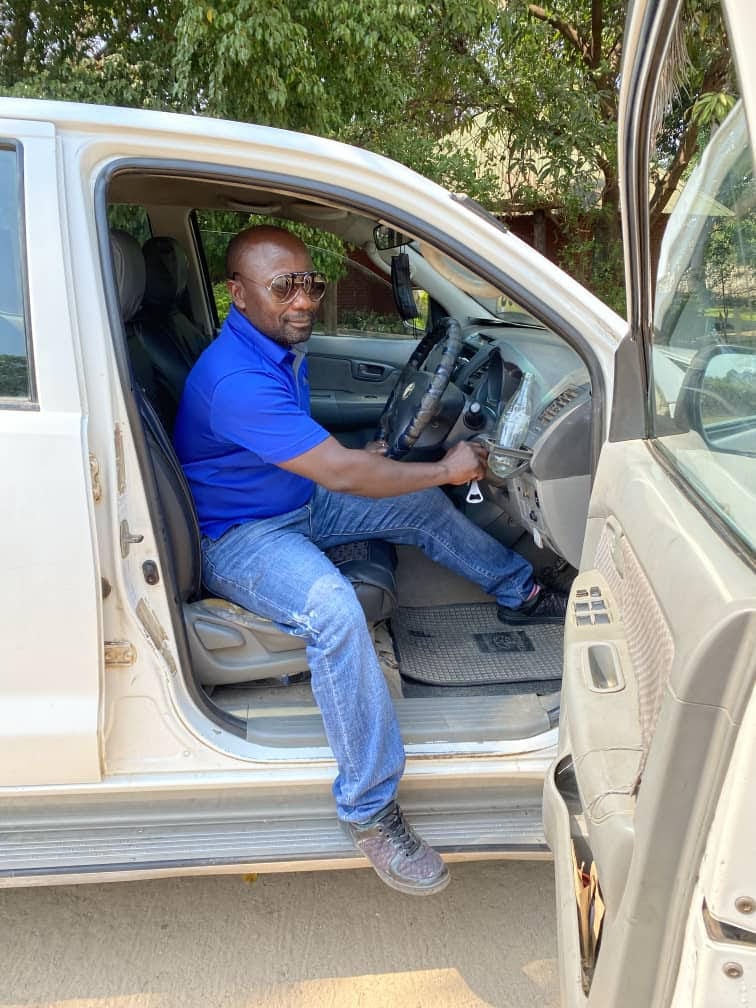 Austin in the MCV truck, doing what he does best!
In 2009, Austin was hired as MCV's full time driver, also being Felix's office assistant. By 2011, just driving for MCV was more than a full day's work. He said about himself, "I was one-size-fits-all man". He went to the market purchasing food for the cooks, helped at Gracious Secondary School, assisted gardening, drove Outreach Coordinators to villages, delivered food and clothing to families that were taking care of orphans and helped transport sick orphans to Mangochi hospital.
Austin loves driving and being a part of the MCV community. MCV is fortunate to have such a committed worker as Austin. He is focused, ambitious and will do anything for anyone.
He is the "one-size-fits-all-man", that everyone needs to have as part of their staff.