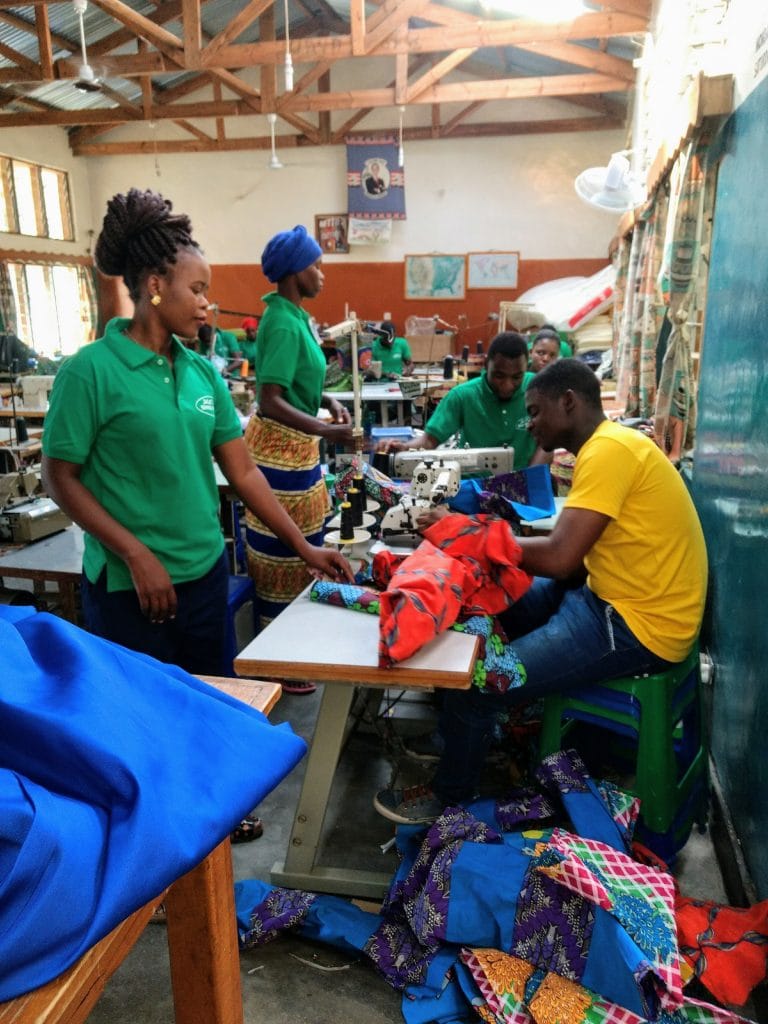 A NEW BEGINNING-An update from Nettie:
Looking back at the history of Nettie's Sewing Project at Malawi Children's Village, I am struck by how far we have come over the last 18 years. It was 2002 when we began the program, training women how to sew and making clothing for the kids to go to school.
To provide jobs for the trainees, we made contact with the tea estates and other local businesses to produce work clothing. From there we expanded into a line of gift items for visitors, mostly handcrafts made out of the colorful African prints. Over time, this provided the program with a steady income as we wholesaled our items to the Malawi tourist industry.
Every year, we accepted new trainees and as a result very experienced tailors graduated from the program to good jobs. We provided free training to our students and whenever we could, we also filled their families' basic needs through assistance with transportation, housing, medical, stocking maize for the year ahead and other support.
2020 and the Covid-19 pandemic put a stop to all this. The borders were closed, with no flights in or out of Malawi. We had to close the workshop and it has been a hardship for everyone.
Still, we remain hopeful for the future. In June, we were allowed to begin operations again with a small group, following strict protective guidelines. Training has always been our main objective, and Ayami – the manager who has run the workshop since 2005 – opened the program for 12 new students to begin basic training, as well as to continue sewing the 600+ school uniforms for the MCV-sponsored children.
With no visitors to Malawi our wholesale and retail business has come to a standstill, so your generous donations to the program ensure that the training side of the program and school uniform production can continue until tourism rebounds. Someday soon, we hope people from around the world will once again visit Malawi, the 'Warm Heart of Africa.' We want our newest trainees to be ready for full production as times get better. -Nettie Graulich
A Message from a Sewing Program Graduate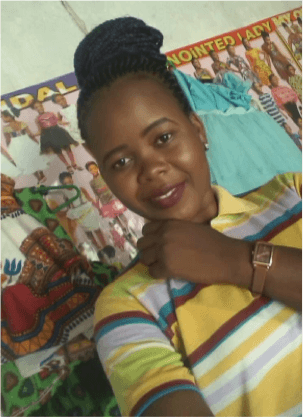 'Hello mum (Nettie)! I'm Chrissy Solomon and I had been working with Mcv sewing program with you for 2 years. I don't know how to say thank you for what you did to me but I can say THANK YOU MUM! ! for what I am now. I have my own shop and things are growing day to day. I make k2000 per day and sometimes k5000 (*720 kwacha=1$) when things are good but some days no kwacha because of this corona virus, most of people they are not working. And I always saying Thank you to Ayami because each and every day he's encouraged me to work extra hard to find what I wanted in my life. Big missing mum. I love you mum!'
To donate, visit MCV's donation page, here.