Missed the 2016 MCV Newsletter in the mail? Read it here on the blog.  See more articles from this year's newsletter here.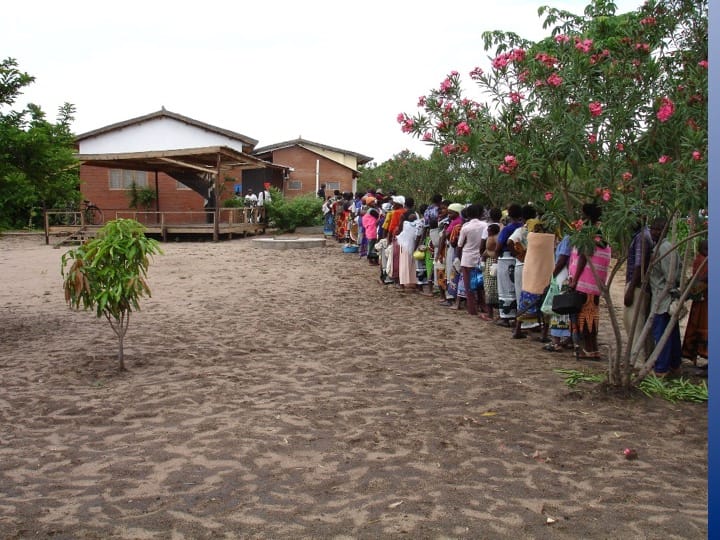 Orphan care givers lined up to receive food support when a similar famine struck in 2005.
Hunger strikes almost every year in Malawi. When it comes it is known as the njala season. (Njala means hunger in Chichewa.)
As reported last year, the devastating floods of 2015 wiped out the maize crop. As predicted there was famine starting as early as August a year ago. There was great hope and anticipation of good rains this last rainy season. It did not happen. The price of imported maize skyrocketed and was well beyond the reach of the villagers who live in a largely subsistence society.
You made a difference!
The focus was orphans and other vulnerable children. Last summer (2015) in anticipation of what was coming, you bought 10,000 pounds of maize In addition after the first of this year you purchased an additional 20,000 pounds of maize for the most vulnerable families in the MCV villages. From the villagers in the 38 MVC villages, zikomo kwambiri!! (Thank you very much.)