Gracious School at MCV has been long overdue for a new kitchen. The old kitchen was cramped, dark, and lacked adequate storage and cooking space. Food was often stored in buildings across the campus. MCV students and staff expressed a kitchen remodel as a top priority.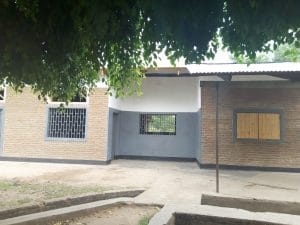 With help from donors, we were able to fund a new kitchen that just opened this spring! It now has enough space for storage, including new shelves and a lockable storeroom for keeping food items safe.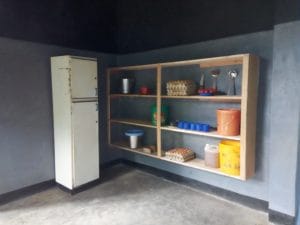 Here is a heartfelt thank you letter from a student:
I am Joseph Mulewa, a student at MCV's Technical College .I am doing Automobile Mechanics in addition to that, I am a caterer at this college.  As one of the students and the caterers at MCV, I would like to say thanks for the kitchen improvement. The kitchen was not in good condition because it was confined that made other resources to be kept far away from the kitchen. In addition to that, the kitchen was not in good appearance but your funds have brought a great change. This has improved the whole campus.      —Yours faithfully, Joseph Mulewa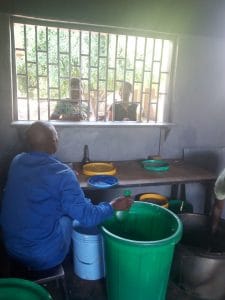 Above, students are served through the 'serving window.'
To learn more about MCV and our ongoing projects, please visit our website.