An update to the MCV girls dormitory is LONG OVERDUE!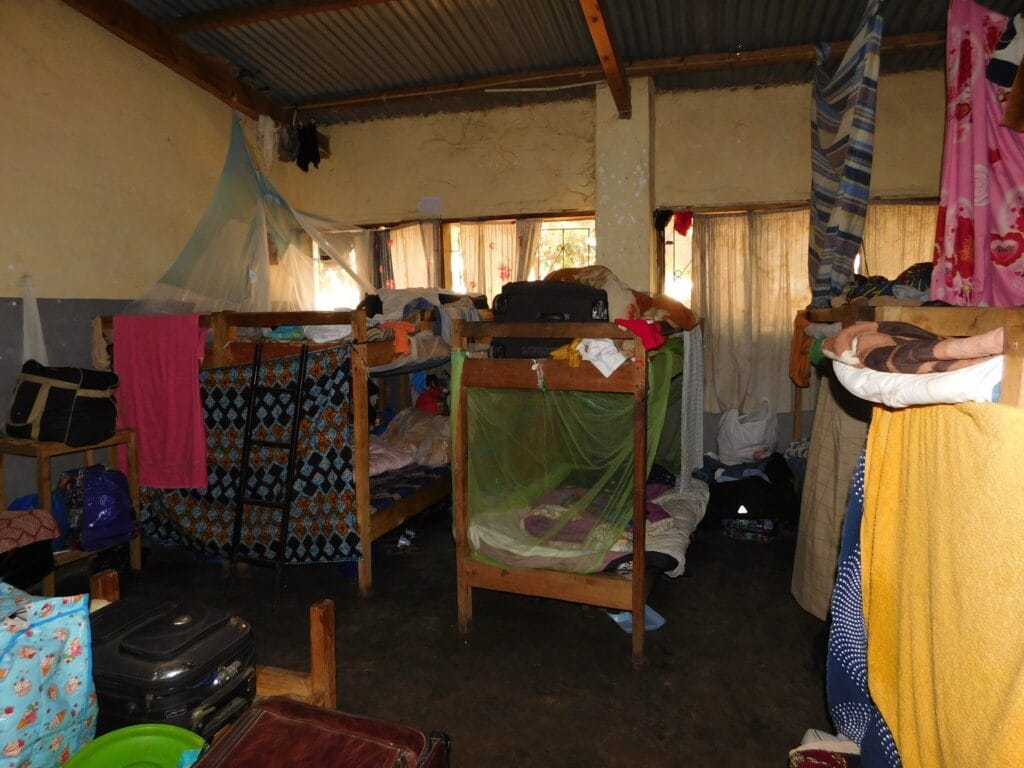 The current girls dormitory was originally a storage space connected to a small clinic. It was never adequate and additional capacity was needed for years. It currently houses 84 girls in an overcrowded, under ventilated space without any storage room (see picture above). It is located at the entrance to Malawi Children's Village with heavy foot traffic and no privacy.

The dream of a new facility began when we again partnered with Journeyman International, a nonprofit firm which does site design and architectural work for nonprofits in developing countries. We worked with them on the successful building of the 8 teacher duplexes. They have designed a 134 bed dormitory with an attached matron's house. The dorm rooms are designed for 4 and 8 girls. It includes storage space, a large study area, washing and shower facilities. Thanks to our generous donors, the foundation is done and the framework is now being built!

When finished the students will not have to walk great distances, sometimes getting hassled along the way. They will have an adequate lighted study area, not possible in the villages. They will be relieved of the household duties expected of young women. Most importantly they will be able to focus on learning, friendships, and developing leadership skills.

While our first priority remains to continue funding of our existing programs, if you would like to support this important project-please donate today! Donation page