Mary Pomeroy, a current MCV board member, entered Malawi shortly after Cyclone Freddy hit. Here is the third in a series of her experiences.
The rains have stopped, devastation remains, community support continues. Malawians help Malawians. Daily as we go to villages to see children with Special Needs, we deliver maize flour, lukini phala (nutrition supplement for babies, blankets, soap. It seems so little when there is nothing, but it is everything to them.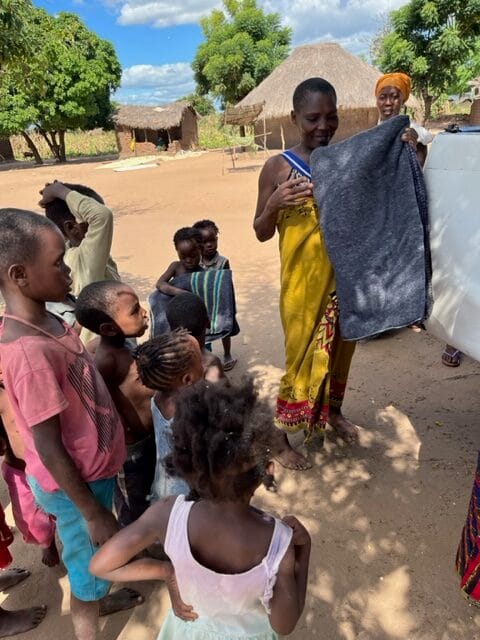 Huge smiles say zikomo kwambili (thank you very much). For the children with malnutrition, the MCV village coordinators (Catherine and Florence) go out weekly to ensure food supply. Now there is a petrol shortage. If there is gasoline, one may have to wait in line for hours only to find they close down as supply has ended. It's hard to provide needed supplies without vehicles to take us to locations. It is all so hard but daily life continues. Food is shared, families gather. We are grateful to be here during this time of sharing.