Seeding 2021 irrigation success: It all begins with a seed seem to be worthless in the eyes of someone who knows nothing about farming and irrigation. These seeds worthless to non-farmers play a vital role in transforming the lives of the poor farmers to a better one. Through the monetary help such multiple seeds and other aspects which complement farming are purchased each year. This year the program has purchased seeds of cabbage, tomato, onions, mustard, okra, corn, and chemicals to complement the health of the crops. The distributed seeds are planted on nursery beds as they wait to be transplanted in fields.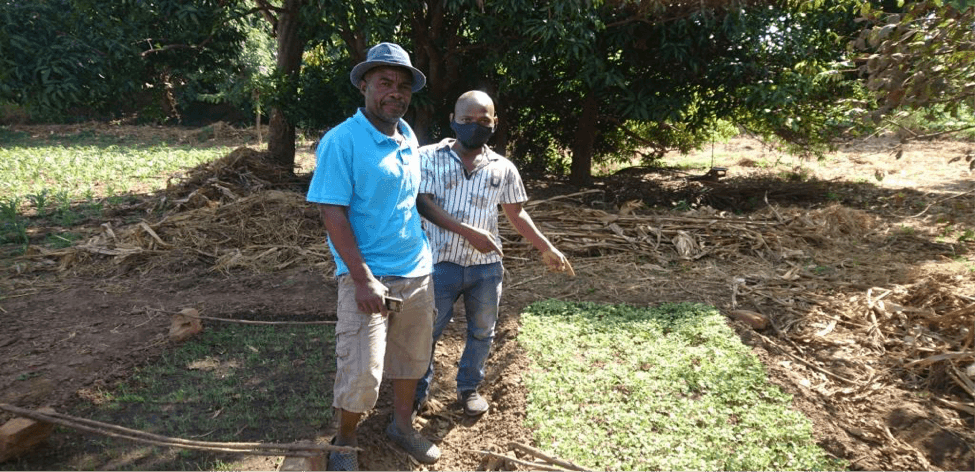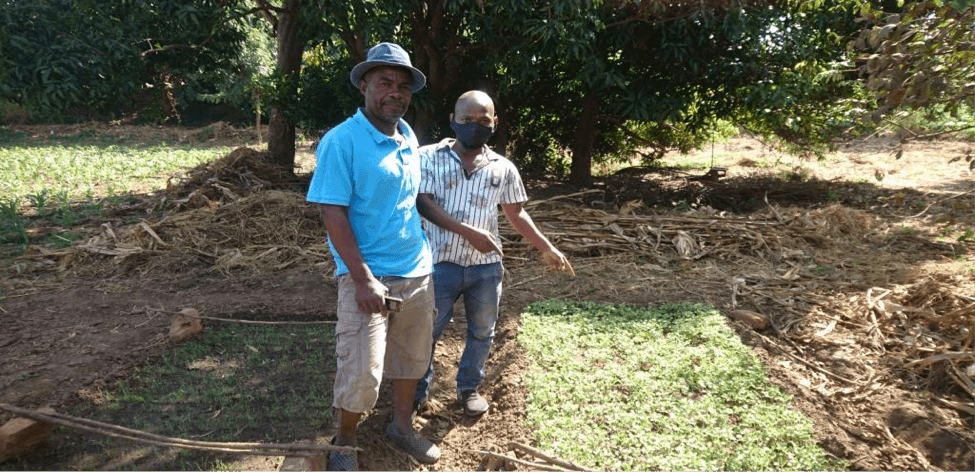 Land Preparation: While the seeds are on nursery beds farmers prepare the land to accommodate and plant the nursery seeds. Farmers prepare the land differently depending on the technologies (gas, treadle, solar) being used. Some farmers are still using the primitive (watering bucket) methods of irrigation. Some farmers incorporate manure when preparing the land while other farmers use zero tillage farming and cover the land with grasses. It takes great efforts from our farmers to prepare the land from clearing, tillage, ridge making, weeding and harvesting. All these farm work is done by hand with a hoe and there is zero mechanization with MCV farmers. Below is a picture of some farmers preparing water well for irrigating crops. The farmer plans to dig a well with a depth of 7m so that water should last for a number of months.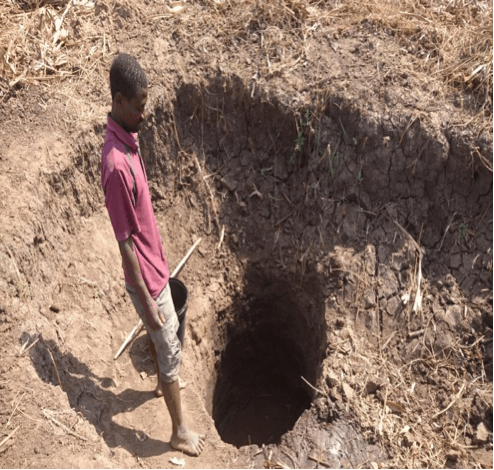 Empowering farmers with technologies: Many thanks to Charlie Cappellino and Tom Stephen for the solar and gas pumps (respectively) donated last year. Each and every year our farmers are empowered with farming technologies and farm supplies. This year all smiles have been on Evergreen, M'jesi, Mtambuwa and Kamwendo farming sites for receiving such wonderful farming technologies. Piping and these technologies are very expensive and unaffordable for poor farmers in our country. Many thanks to Seneca Falls, Clifton Springs, Mark and Matt Turner for the continuous support which makes the program to access such technologies, piping and inputs.  This year as we were getting set for the new season we distributed some piping to two farming sites which are extending their farming land.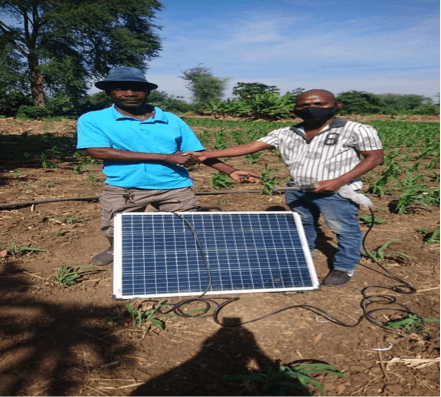 Planting: Farmers have different timing of planting their crops both at the nursery and field beds. There are a number of factors contributing to this variation including timing for market, availability of water, weather, end of rain season and access to inputs. Some farmers have become sustainable so that they plant their crops on time using their own seeds. While some farmers had crops in nursery beds the other farmers had crops in the field beds.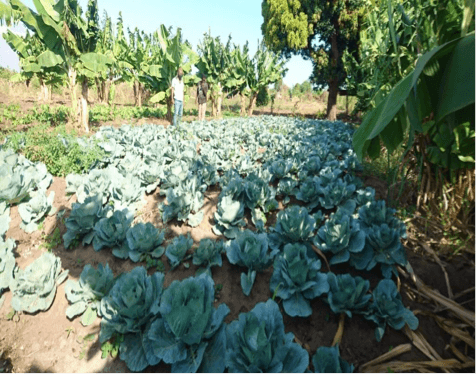 New crop: "Wow!!!!!!! What????? This is unbelievable; it's my first time to see such crop with my farmers in this quantity." Indeed I did not believe what I saw until I walked around the Pepper field which they use to make 'hot chill'. One of the farmers is planting pepper which is the rarest farming within our catchment. "After selling some of the crops that I harvested, I thought of purchasing this seeds and plant this crop. I have managed to access this crop because of the profits that I have benefited from MCV irrigation program. I would like to say thank you to our donors and sponsors for the many years of support I have received from the program"-Reported Razaq Manyowa pictured below in his pepper field.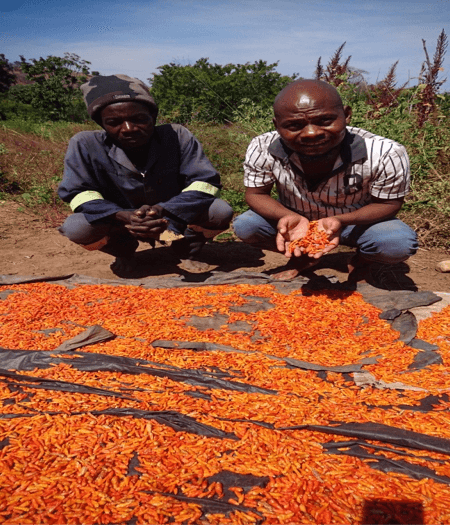 "Farming is one of the hardest things if you do not have right resources, labor alone is not enough, and we are privileged to have MCV irrigation program which provide us with the other valuable resources (which are very expensive in our country) essential for farming. On behalf of my farming site members I would say we will forever be grateful for your support for indeed you have shown us our purpose which we believe we will try to enlighten others". —Maria from Matewere farming site
Your Donation
Helps to purchase farm seeds for poor farmers
Helps to purchase piping
Helps to purchase chemicals and fertilizers
Helps to purchase treadle and gas pumps
Helps MCV irrigation staff to reach out to farmers for extension services
To learn more, please visit our website.
Article written by Felix Semu