FINAL THOUGHTS
There are many wonderful projects around the developing world that are working hard to lift the hopes and dreams of people born into environments that make life difficult and challenging. When the Malawi Children's Village was the dream of Dr. Denny and Mr. Sibale in 1996, their hope was to improve the lives of the many children, more than 2,500, born as orphans because one or both of their parents had died from AIDS or other devastating diseases in a small strip of land with 30,000 citizens along the western shore of Lake Malawi.
Now, a quarter century later, their dream has blossomed into a program that has given thousands of these children a good chance of a productive life. The program is stable, in good leadership hands, and has every intention of continuing to increase its services to those most vulnerable. It's not easy to determine how many who may not have survived childhood without MCV have graduated from secondary school, how many have gone on to university or other specialized programs like nursing or education, and how many have become productive, thriving citizens of this small but beautiful strip of land called Malawi. But it is certain there would have been few of these who could have so thrived, or even survived, without the presence of the Malawi Children's Village.
Perhaps the most noteworthy indicator of project success is that it still exists and evolves after 25 years! It is an indication that the expectations of Malawi villagers, as well as donors, are being met. Here are a few measures that are most worthy of note:
—At project inception in 1996, surveys found that 6-7 orphans were together under the care of a single family member. For the past decade, annual surveys now indicate that this number has dropped to 2+ orphans within an individual household. This is the result of project efforts to spread the placement of orphans by convincing more households care for orphans with the additional support services offered. Clearly, this gives orphans a better chance at life.
—The introduction of insecticide-treated bednets decreased cases and deaths from malaria in orphans under age 5 by more than 80%!
—A growth survey comparing orphans and non-orphans under age 5 showed no difference in weight gain between the groups.
—Similarly, a survey of orphans and non-orphans in secondary school also showed no difference in psychosocial outlook between the groups.
In summary, it appears that the goal of giving orphans the same chance at life as non-orphans is
being reasonably met. Those of us who have been involved believe strongly the success of MCV is for several reasons, including: a) the program has always been run by Malawians who care deeply about the orphans in the country; (b) the program must be multifaceted and include a focus on outreach, education, health, agriculture, vocational training, and provision of clean water and food security; (c) the orphan and OVC program must be village-based rather than concentrated on a central location (d) that so many good people have given of their time and their financial support in making so many of our dreams for MCV come true. From the beginning, our motto has revolved around the famous African saying that "It takes a village to raise a child." For orphans and other vulnerable children, sometimes that village needs to be expanded. To us, the Malawi Children's Village IS one of those special villages.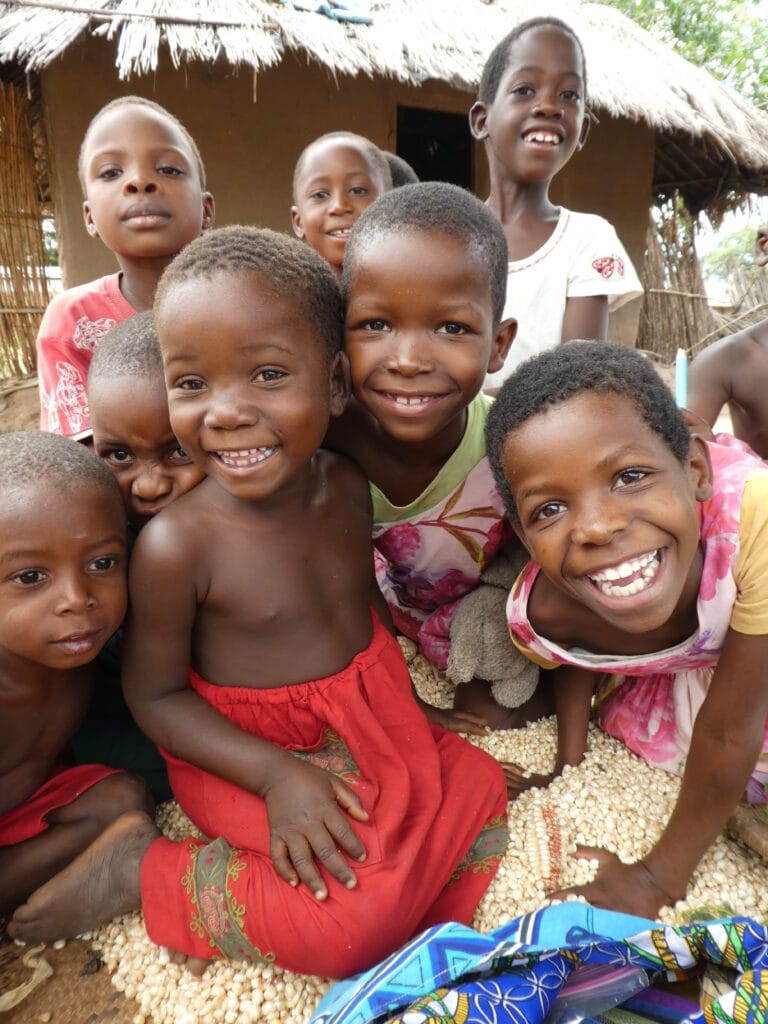 APPENDICES
ROTARY CONTRIBUTIONS
Every gift received from individuals, companies, foundations, churches, schools, etc. has combined with all the others to enable the Malawi Children's Village to develop and thrive for its first quarter century of work. We are, of course, grateful for every gift or volunteer effort that has helped enriched our program.
From the beginning Rotary has been a constant and significant partner. The first water elevated storage tank was funded by Rotary in 1999. Over the years Rotary clubs throughout the United State have partnered with Rotary International and worked with the Limbe Rotary Club in Malawi to fund various health and food security projects.
A number of clubs in the United States have independently sponsored programs and
projects. To show the overall impact of this partnership, consider following successful projects that Rotary clubs have funded:
The first backup generator for power to the MCV campus was purchased in 2002 by the
Anchorage Downtown Rotary Club.
The Seneca Falls Rotary Club annually funded the treadle pump project.
Over the years, the Kansas City Plaza Rotary Club, under the leadership of MCV
Foundation Board member Elizabeth Usovicz, has been a consistent, active and vital
participant in numerous ways:
(a) they were the first to build latrines for the primary schools in the MCV catchment areas which dramatically improved attendance for the girls. In 2003 through a Rotary Discovery Grant they conducted a needs assessment for the gender-segregated latrines at village primary schools. Then, in 2005 they secured a matching grant for the first Latrine Project for primary schools. In 2007 they provided funding for the second and expanded latrine project.
(b) in 2009, they supported the Malaria Bednet Program, which led to an 85% reduction in the child (0-5 years old) mortality rate in the villages involved
(c) in 2010, the purchased medicines for patients in the MCV health clinics
(d) they funded the 2016 Student Empowerment and Education Program, village primary school teachers on a 12-session after-school program to encourage students and especially girls to stay in school
(e) during this period, they also provided solar panels to primary schools and their students to provide a lighting source for studying in the evenings
(f) in 2021, through a Rotary Global Grant, they provided 100 treadle pumps, seeds and fertilizers to subsistence farmers and also provided training in green-belt farming and conservation.

In all, this single Rotary Club has contributed at least $150,000 for the combination of these critically important projects.