Another inspiring student biography from MCV's Gracious Secondary school.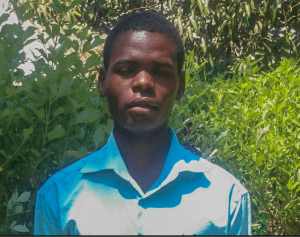 STANELY MATATA (Form 4)
I am the third born in the family of six. I live at Matewere village. I live with both my parents.
MCV replied to my request after I submitted an application for sponsorship, since my
parents could not afford to pay for my school fees. I was so glad after I heard that I have
been picked for scholarship. Besides paying for my tuition MCV also provided me with
a school uniform and lunch.
MCV is important to the community because it supports the orphans by building houses for
them, providing them with farming tools, supporting their education and health, and also
caring for the disabled children.
Apart from school activities, I like watching movies, reading novels, and playing table tennis.
I like gracious Secondary School due to the presence of good trained teachers who make
students to pass well in national examinations. I want to be a medical doctor in future. I would like to support MCV in caring for the orphans and vulnerable children. -Stanely
Read more about the school and how you can help here.