Gracious, like all secondary schools in Malawi, educates students in forms 1 – 4, the equivalent of grades 9 – 12 in the United States. Gracious currently has two classes per form, comprised of approximately 70 students per class, for a total of of approximately 560 students.
Read about one of the amazing graduates of Gracious below!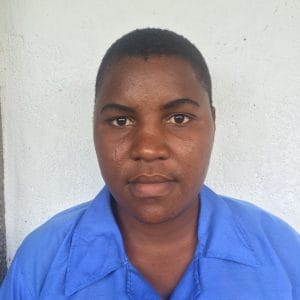 Sara Maliseni
I am aged 25, and I stay in Makawa Village. I am the second born in the family of six, two girls and four boys.
I have been raised by my mother, my father passed away in 2007. When my father passed away, I dropped out of school for two years because I was doing part time jobs to help my mother with the upkeep of the family.
I registered with Gracious Secondary in 20014 as a self-sponsored student. I used to work during holidays to carter for my tuition and my school supplies.
Minus all the challenges I had, I used to excel in class. I came out top of the class among all girls at Gracious Secondary School in the National Examinations. I scooped 14 points. I have always desired to be a lady of influence in my family and society at large.
Currently I am doing my first year of Bachelors of business education at The Malawi Polytechnic. I like this program because it will instill a sense of business management in me and this will enable me to run a successful business. -Sara