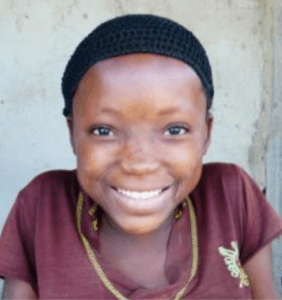 Grace Samson is a 16 year old who was born with Spina bifida (a birth defect where there is incomplete closure of the backbone and membranes around the spinal cord that often causes leg weakness and paralysis).  Grace and her five siblings were raised by their single mother who had no support from their father. She lives in Chipoka II Village in MCV's catchment area.
Because of her spina bifida, Grace's legs are crippled and she is unable to walk. Since birth, she has crawled or used a stick to move around. Her mobility restraint made it impossible to go to school, have a social life, or help her mother.
In 2015, the Special Needs Program at MCV provided her with a wheelchair. In 2016, transportation money was provided so that she could travel to a hospital for repair of her club feet. This vital surgery allowed her to walk and return to school!
Last November, Grace enrolled for skills training at MCV sewing program, where she is learning tailoring, fashion, and design. After training she will be able to open her own tailoring shop and make a living to support herself and her family.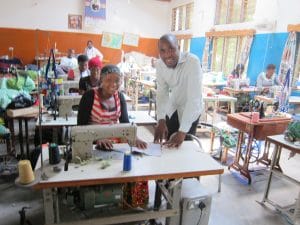 If you would like to donate to help more young women and men like Grace, please go to our donate page.