This is the last dispatch from board members, Tom and Ruth Nighswander, who arrived in Malawi right after Cyclone Freddy hit and were there for two weeks.
'The MCV response during this crisis has been amazing. The timeline below shows how quickly, efficiently, and organized the MCV program can be. Thank you to each of our donors who made this possible.'
Here is the timeline:
| | |
| --- | --- |
| March 10th | Cyclone Freddy descended on Malawi and lasted for 4 days through Monday March 13. |
| March 10th | The same day, Felix (MCV Manager) contacted the US MCV Board who authorized $10K and it was sent over the same day. |
| March 11-20th | Felix immediately began securing supplies( blankets, children's clothes, utensils, water buckets and maize flour). The field team went out and with the help of Village Volunteers began the damage assessment. |
| March 21st | Nighswander arrive and (by chance) all supplies arrive and ready. |
| March 22nd | The following day with damage assessment in hand and a priority list already done, the distribution begins. |
| March 24th | Initial distribution is complete. |
'No word yet from the government when disaster relief program will start or if there is a plan!
Next steps for MCV are continuing damage assessment, prioritizing the families hit the hardest, continued fundraising and distribution.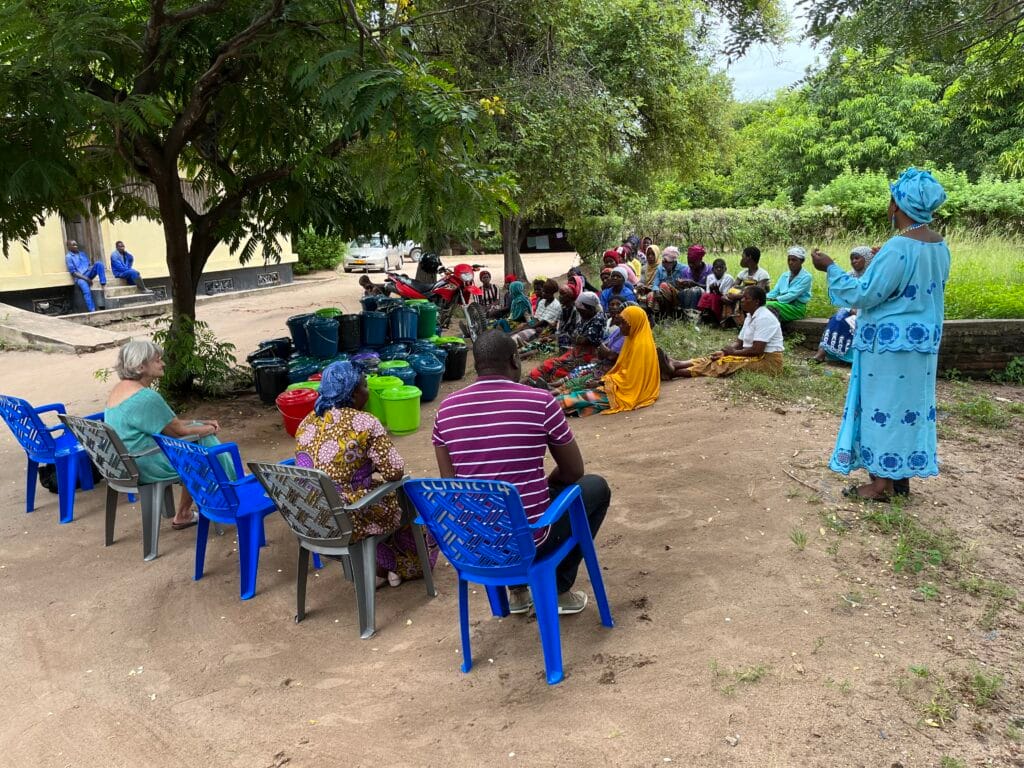 Meeting with Village Volunteers to discuss supplies and distribution process.
It has been an incredible two weeks!   The MCV staff are fun to work with. They are resourceful, resolute, and compassionate. MCV's responsibility is to help. They will get through this. 
I want to end with a very short story you might have heard:
"One day a massive ocean storm sweeps hundreds and thousands
of star fish onto the beach. Soon afterwards scorching sun appeared.
Up on the ridge, an old man saw a young boy down with the dying starfish picking them up and tossing them back in the sea…one by one.
He called down "son, son you are wasting your time"!!
The boy looked up with a starfish in his hand, ready to toss and yelled: "Sir, not for this starfish"!'
Thank you to all of our donors.' —Tom and Ruth