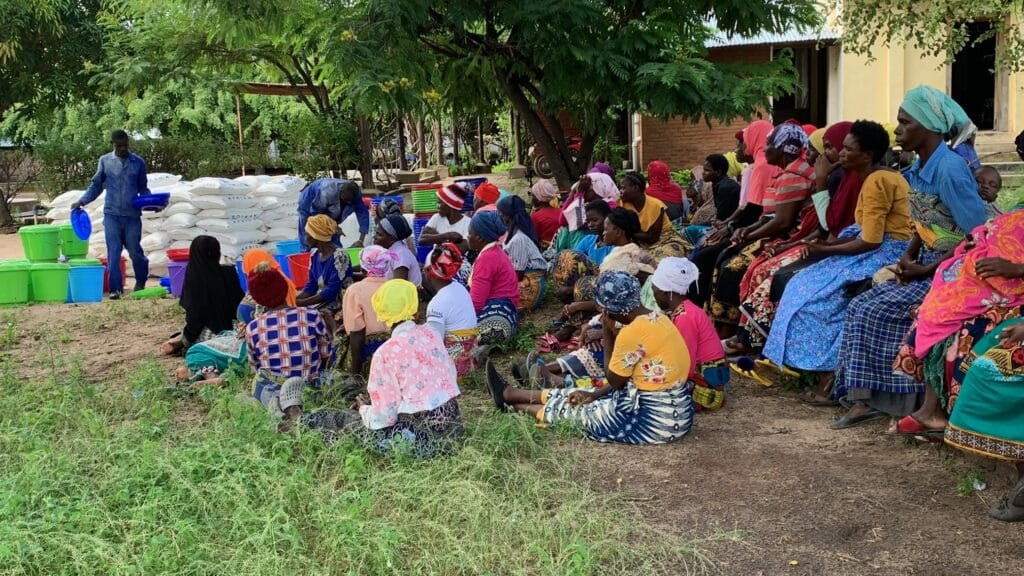 Dispatch #4 from board members, Tom and Ruth Nighswander, who arrived in Malawi two weeks ago.
'The women had already gathered when we reached MCV just after 8am- grandmothers, their daughters, and older children.  They were a select group for the first  day of a three-day distribution, chosen by their MCV village volunteer. The criteria for selection: they had lost everything: no house, no food, and no place to stay. 
One by one their names were called and each received a water bucket,  eating utensils, two blankets, and a 25 kilo bag of corn flower. None received plastic sheeting, there was no home to cover.
To begin the distribution, Felix spoke on behalf of the MCV staff, Malawian Board of Trustees, and the American Foundation Board expressing our support for them, and a commitment to help see them through this.  He then asked Ruth and I to comment. There was lots of clapping and even singing.'