Dispatch #2 from board members, Tom and Ruth Nighswander, who arrived in Malawi last week.
'Malawians display resiliency that defies explanation. In the midst of the current disaster, they carry on with a quiet dignity. Their attitude: "we will get through this.'
They have faced adversity all their lives: crop failures and the resulting njala (hungry) season, infant and maternal mortality rates that are among the highest in the world. Yet when you are with them, you are warmly accepted and if you have known them before, hugged with smiles on their faces.
Today was no exception.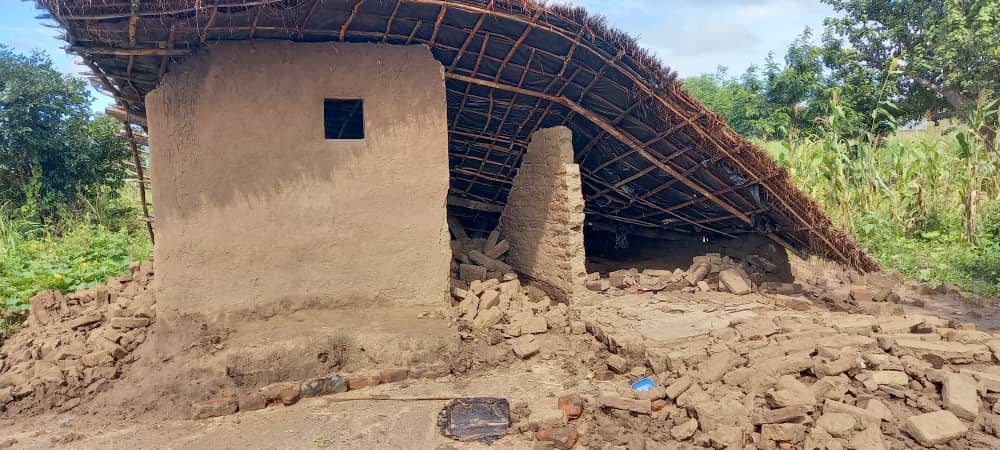 We witnessed a mound of dirt that 8 days ago was a home for 4 orphans and their grandmother; a grandmother and 13 yo undernourished granddaughter standing in front of their former home, now impossible to repair; another pile of now dried mud with the former orphan kids playing in the background
The full extent of the lost or damaged homes is becoming more clear. Each of the resident village volunteers were aske to survey village orphans homes and report on their status.
The preliminary figures were compiled today:
Houses collapsed 113
Partially Damaged 110
Roofs needing repair 32
Poor condition 62
Needing plastic sheeting 192
Current cost of a village house built by MCV: $1200. These homes are built by MCV staff and students and built from longer lasting materials. All the ones built prior to Cyclone Freddy are still standing!
More to come….'
$1200 to build a new home that is sustainable!
To donate now or learn more, please visit our website here.