New Bicycles have arrived for our volunteers!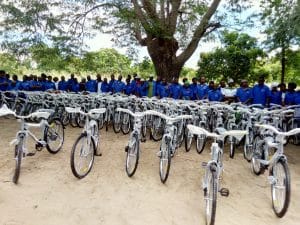 This bikes are used by the 76 volunteers to cover MCV's service area, which includes 38 villages-a 70 sq. km. area!  The bicycles are the lifeline that keeps the volunteers connected to the MCV central office for technical assistance and training. More importantly, the bicycles are often used to transport orphans for medical care or to bring important items, such as bed nets, clothes, blankets, and other supplies to the villages.
Many thanks on behalf of the 76 village volunteers and the 3000 orphans!!!!
To donate to MCV, please visit our donation page!