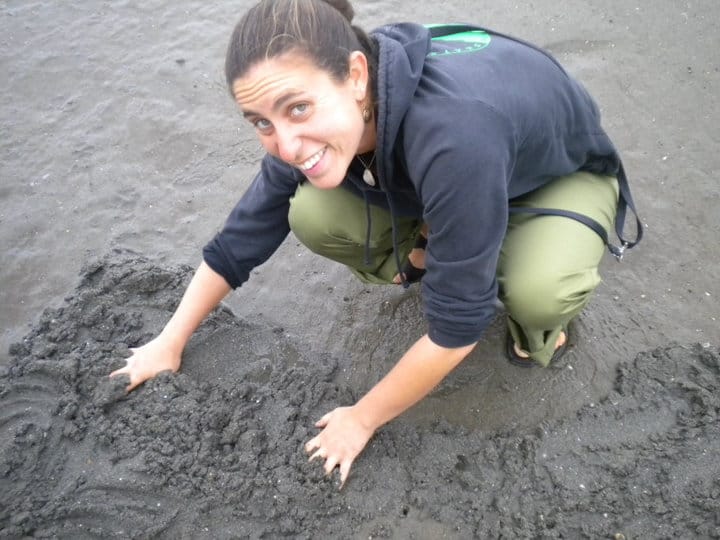 It is not an exaggeration to say that I have wanted to come to Malawi almost as long as I can remember. My mother lived in and around Blantyre (the largest city) while her father taught at the university there. I grew up hearing stories about the 'Warm Heart of Africa': of the good people, the delicious mangoes, bananas, and fish, and of the monkeys playing in the branches whilst she and her siblings played around the tree trunks. Through these stories my mom inspired my brothers and I to travel the world, and also planted in us (certainly me) a deep desire to see the place that had so captured her heart.
For several years I put my curiosity about Malawi aside and focused on learning my trade. I grew up (at least in theory) and became a teacher. More specifically I became a teacher of the deaf and hard of hearing. I spent the early part of my twenties going to college (Hastings College, Hastings, Nebraska) and graduate school (The University of Minnesota, Minneapolis, Minnesota), and teaching in schools from Watertown, Massachusetts to Gainesville, Florida to Faribault, Minnesota to Pinole, California.
During these years I also devoted a great deal of time to traveling (primarily in the U.S. and Europe). I saw many wonderful places, met many extraordinary people, and was privileged to teach many truly amazing and inspiring students. Always, though, Malawi was singing in the back of my mind and calling me to Africa.
I heard it, but I kept saying "One day, Malawi, one day" until finally I realized that 'one day' could be right now! However, it seemed not only a great folly, but also incredibly selfish to go on vacation when I have a skill that others could benefit from… With that thought in mind I set out to find a way to move to Malawi and teach. Lucky for me, my grandparents were friends with several Peace Corps. volunteers that were in Malawi at the same time as they were. One of these volunteers knew Bill Schmidt (who is a member of the MCV board of directors). Bill put me in touch with Conor Brady (another board member) who offered me the opportunity to combine my love for my profession, my curiosity about Malawi, and my desire to help others into one grand adventure. I could move to Africa and work as a volunteer teacher at the Malawi Children's Village in Mangochi District, Malawi. In an instant the decision was made.
In order to afford to volunteer for a year I had to do a lot of fundraising. I contacted (almost literally) everyone I knew, and gave presentations to schools and Rotary Clubs in my area. (Thank you so much to all the donors!) Repeatedly people asked me if I was nervous, scared, excited, etc. The answer was always no. While I was sometimes a bit overwhelmed by the mania of preparations, my strongest feeling on the subject was always one of readiness. To be honest, I can't even say that I was ever really excited, just very anxious to get there and get started! I had thought about it, talked about it, and prepared to go long enough; it was time to be on with it! So it was that approximately one year after my phone call to Conor, to my great joy, I found myself stepping off a plane and into the bright warmth of the Malawi sun.
When the sun and African heat (along with a cadre of well dressed, serious faced Malawians lining the entrance to the airport… Huh?) greeted me my first thought was 'Wow!' "Wow! I finally made it! I live in Malawi now". I thought that maybe I was afraid or nervous and just hadn't noticed yet, so I checked in with myself a bit… Nope. I felt only relief at having arrived. It felt right. It felt, I realized, like coming home.
Upon disembarking the airplane I learned that the former president from Malawi was onboard and required the vast majority of the luggage space. (Ahhhh, well that explains the stern, official looking people.) This was interesting news to me, made even more so because it meant that my luggage had been removed from the plane to make room for his many boxes and bags. Sigh… No worries, in a rare moment of thinking ahead I had packed my toothbrush, hairbrush, a few clean clothes, some snacks, and lots of clean underwear in my carry-on. I waited in line (a long time) to fill out a lost baggage form and went out to meet a cheerful, if slightly worried by now, Felix. What a grand, warm human being he is!
It was my intention to take many pictures on the way home from the airport, but I forgot. I was simply too excited; talking to Felix, looking around, and seeing all the things. I'd always thought that the quality of light in my grandparents' photographs was a function of their fading with time. Not so, my friends! The sky is truly that brush of russet as the sun prepares to set (at a classically equatorial 6:00pm). The earth beneath is a palette of dusty reds, oranges, and browns. Small circular or square huts seem to have sprung up from the soil alongside the road. Each house is thatched with long, stiff river grass; sometimes over a tin roof, sometimes not. There are children of sundry sizes, goats, and chickens milling about in the yards. Alongside the road a seemingly endless stream of people walking and riding bicycles parade along both sides: men and women confidently and delicately balancing enormous loads upon their heads, bicycles so creatively packed and weighted down that the tires looked flat. And, given the generally manic approach to driving here, it is no small miracle that goats, pedestrians, cyclists, and those driving cars all live to try again tomorrow. Beyond the traffic insanity trees and plants of various flavors compete with maize, cassava, and village gardens. The landscape is dusky and hazy, a wash of sepia with bursts of color, but feels lit from within. Everything: earth, sky, trees, people, seems to glow just a little.
Roughly 28 hours of traveling (train, airports, planes, and a car) after leaving Anna's house in Kampen (maybe 40 if you count from Colorado to Anna's and back to Schipol airport) I arrived at MCV. As soon as I got out of the car I met James, the caretaker of the grounds. With a smile and a "Muli bwanji?" (How are you?), he handed me a papaya (popo) and welcomed me to my new home. It turns out that he would be the first of many Jameses that I would meet in the next 24 hours. I had in my possession my backpack with odds and ends and laptop, another bag with some books and my hiking boots, and a grocery bag containing a bottle of water, a jar of peanut butter, honey, a loaf of bread, shampoo and conditioner, some canned fruit, and a set of sheets.
My house (one of the guest houses) is cozy and appropriate: brick walls, thatch over a tin roof, a number of screened and barred windows, and a smooth cement floor. In one room there is a small fridge, stove, table with three chairs, and a cabinet with an odd assortment of dishes. In the other room the bed (with blessed bednet, and new bright pink and orange floral print sheets) dominates, but there is also another small table, another cabinet, and some shelves. Tucked behind the bedroom is a tight bathroom containing a sink, a standing shower (sans curtain), a toilet, and a bathtub. It was to this room that my travel-dirty body was pulled as if by magnet. Ahh, to be clean! I ran myself a very skinny, shallow bath after finding that only the cold water worked in the shower. With a cup I sloshed water over my hair and body and felt much better. I got out, unpacked, and ate a peanut butter sandwich. With a note of amazement at the early darkness, I put myself to bed (in my clothes) at probably 8:30pm. This may be my earliest bedtime to date. Katie, you should be proud!
Before dawn I awoke to a cacophony of birdsong. There was no going back to sleep, and I'd done dueling with the Houdini mosquitoes who'd teleported their way inside my bednet anyway, so up I got. I had no idea what time it was. In short order I learned that my nearest neighbors are a flock of laying hens, and made a new friend called James (of course). I spent the bulk of Sunday trailing after him as he worked around the school. He's a clever lad who, despite being the ripe old age of 31, has been working at MCV since he was 15. He speaks Chichewa, English with decent proficiency, but also some Arabic, Yao, Afrikaans, and something else that I forgot. James took me on a grand tour, introduced me to many new friendly faces, and began a zealous offensive move to teach me Chichewa.
And I leave you with that. There are more pictures and impressions of the grand tour (and other things) to follow shortly.
Tiwonona! (See you later!)