We happily elected two new members to the Malawi Children's Village Foundation, Inc. Board of Directors during our July 2014 meeting:  Jesse Kwiek and James Miller.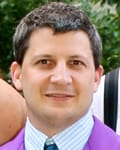 Jesse Kwiek was born and raised in western New York. After completing his degree in Biochemistry, he joined the Peace Corps, where he taught biology in rural Malawi (Kalaluma CDSS). He has a PhD in pharmacology, postdoctoral training in molecular epidemiology, and he is currently an Associate Professor of Microbiology at Ohio State University. His academic interests include HIV, low cost diagnostics, and service learning.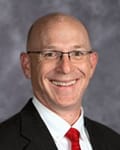 James Miller spent the formative years of his life in Malawi, as the son of missionaries, from 1978 to 1988. He developed a strong understanding and appreciation of the culture and challenges involved with daily life during this time. He obtained a degree in business administration from Illinois College, and a MBA from the Rockhurst University. James works at the Pembroke Hill School in Kansas City, Missouri where he is the CFO. He has returned to Africa on student trips where he enjoys sharing his insights and passion for Africa with students.
James reflected on his connections to Malawi and his recent decision to join the MCV Board:
Malawi was my home from the age of six to roughly 16.  During these formative years of my life, I shared many unique experiences with my friends that has forever molded my perspective on life.  Experiences such as traveling into the bush in a Combi with my father, learning Chichewa from my many friends, playing daily soccer games, harvesting sugarcane to sell by the roadside, making and firing bricks, narrowly escaping a black mamba, and struggling to survive malaria have given me a great appreciation for the fun and challenges of daily life in Malawi.
If you have a ball of any sort, including plastic bags tied with strings, a game of soccer is easy to organize in Africa.  The fun that results, and pulls children together, provides distraction and builds friendships. In the same way, much good can occur from people pooling their resorces, that might seem individually insignificant, for a positive purpose.
In joining the MCV Board, I am excited at the opportunity to make a difference in the lives of children in Malawi.  To give them hope, better healthcare, nutrition and an opportunity to go to school will make a lasting impact on their lives.
Malawi is referred to as, "The Warm Heart of Africa," which matches my experience of the people I encountered growing up.  I hope that your heart is warmed by the great work being done by MCV, and the opportunities that lie ahead. – James Miller